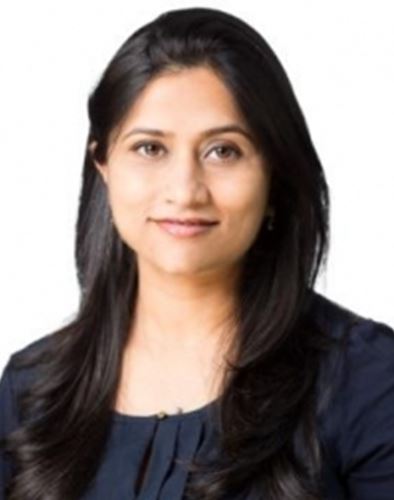 Specialty:
Plastic Surgery
Address:
9155 SW Barnes Road
Suite 532
Portland, OR 97225
Dr. Fichadia is a dual board-certified, comprehensively trained plastic and reconstructive surgeon. She completed medical school education at the prestigious Gujarat University in Ahmedabad, India. She completed general surgical training at St Elizabeth's Medical Center, an affiliate of Tufts University School of Medicine in Boston, MA.
She subsequently completed a highly competitive plastic surgery program at Oregon Health and Science University in Portland. She has presented research from her time in Boston and Portland at various surgical meetings such as Clinical Congress of the American College of Surgeons and annual meeting of American Society of Plastic Surgery.
Her international upbringing has sensitized her to the disparities in adequate access to care. She feels passionate about Global Health Initiatives and has participated in surgical mission trips in developing nations, such as Ecuador and India.
She is certified by the American Board of Surgery and American Board of Plastic Surgery. She is an active member of American College of Surgeons, Northwest Society of Plastic Surgeons and Association of Women Surgeons. She aims to offer her patients compassionate and personalized care, spanning the full spectrum of aesthetic and reconstructive surgery.
Based on her credentials, patient results, and expertise, Dr. Fichadia has been named a "Top Doctor" on RealSelf.com. To be a RealSelf "Top Doctor," a physician must be board-certified, highly rated by her patients, and an active participant in educating patients about aesthetic medicine and plastic surgery. Dr. Fichadia is among only 10% of RealSelf doctors to achieve this honor.
Dr. Fichadia's areas of focus are: Areas of Focus are: Abdominoplasty (Tummy Tuck), Breast Surgery, including Augmentation, Breast Lift, Breast Reduction, Breast Reconstruction after Cancer, Facial Rejuvenation, including Surgical & Non-Surgical & Botox, Hand Surgery, including Carpal Tunnel, Arthritis, Nerve & Tendon Injury
In her free time, she enjoys traveling with her husband and daughters. Her other interests include hiking, kayaking, reading and cooking.