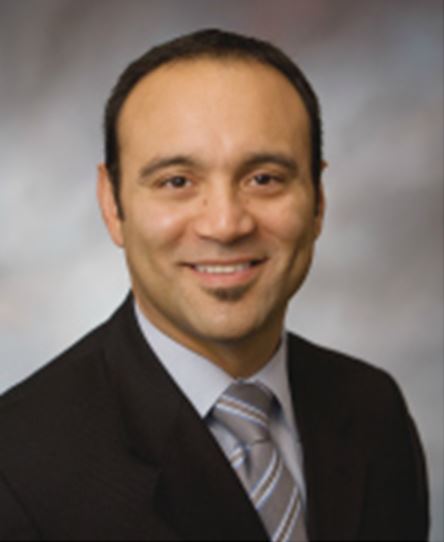 Address:
9701 SW Barnes Road
Suite 150
Portland, OR 97225
Dr. Mukul was raised in Southern California. He majored in nutrition science and received his medical degree at the University of Southern California in 1997. He completed his residency in obstetrics and gynecology at the Kaiser Foundation Hospital in San Francisco, CA. Following residency, Dr. Mukul practiced obstetrics and gynecology in South San Francisco for two years and was a clinical instructor at the University of California, San Francisco.
Dr. Mukul's passion for minimally invasive surgery led him to complete a fellowship in minimally invasive gynecologic surgery in Milwaukee, Wisconsin. In 2004 he joined the faculty at the University of Colorado Health Sciences Campus and became the Director of Minimally Invasive Gynecologic Surgery and Director of Denver Veterans Affairs Women's Health Services. During his time at the University of Colorado, Dr. Mukul developed a fellowship in minimally invasive surgery and helped create a multidisciplinary center for minimally invasive surgery. He also served as director of the gynecology curriculum for residents and associate director for medical students. He was an Association of Professors in Gynecology and Obstetrics Scholar in 2007 and received the Award for Excellence in Teaching from the department of OB/GYN in 2008.
Dr. Mukul's interests are in helping patients choose the best medical or surgical alternative with the least impact on daily life. His clinical focus includes menstrual irregularities, fibroid treatment options, endometriosis, ovarian cysts, pelvic pain, polycystic ovary syndrome and sterilization options. He also continues to work in the areas of surgical education and quality improvement. He is a clinical faculty member at Oregon Health and Sciences University, in addition to teaching courses in surgical education throughout the country. He is board certified in OB/GYN and speaks fluent Spanish.
In his spare time, Dr. Mukul enjoys spending time with his family, hiking, soccer, camping, SCUBA, and travel.